Take Five: Eves Karydas' Top 5 Road Trip Destinations In Queensland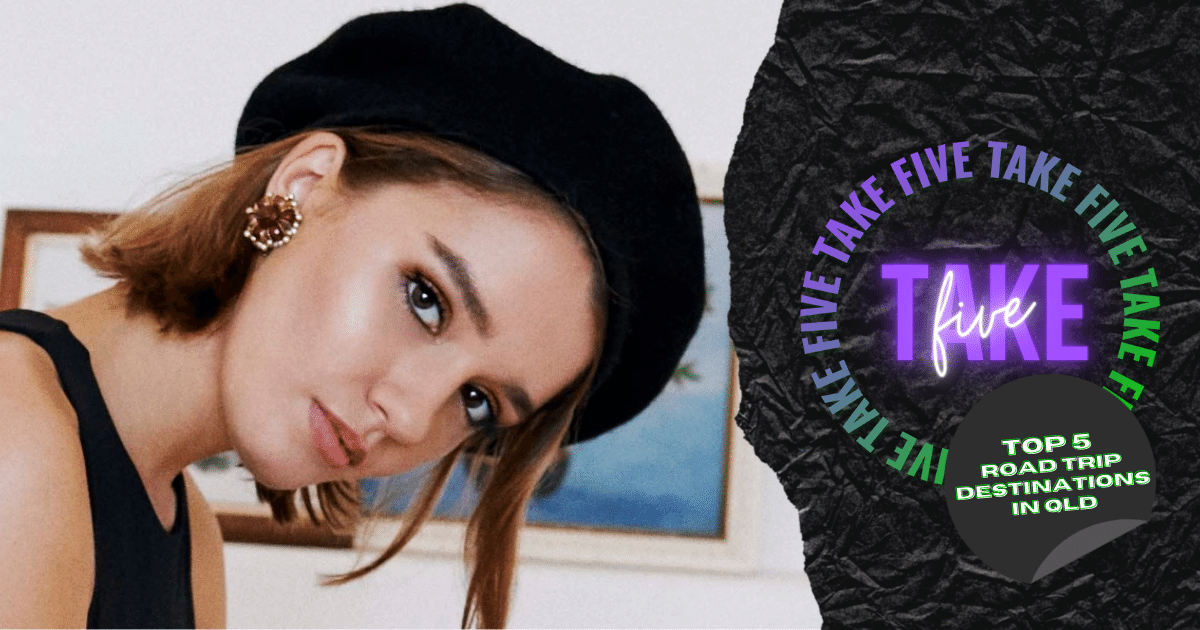 As travel restrictions begin to ease across Australia, there has never been a better time to explore your own backyard. We chatted to singer-songwriter Eves Karydas ahead of her Queensland tour this May to get the low down on her favourite places to visit in her home state of Queensland. Get your wanderlust on with Karydas' top five road trip destinations across the Sunshine State below.


Words by Eves Karydas
There are a couple of reasons why I chose this topic. One - I'm a Queenslander! Two -with international travel shut down I decided to instead holiday at home; I drove from Brisbane to the Daintree and back in December. Thirdly - I've just announced a headline tour of Queensland and thought I'd get in the spirit and celebrate my amazing home state.


Airlie Beach / Whitsunday Island
Driving into Airlie Beach after only seeing the grey cement of the Bruce Highway for a day and a half is nothing short of magical. Everything is... blue. The town itself is very cute and has lots to offer, but the real attraction is spending the day exploring Whitsunday beach. Bring sunglasses. That sand is so brightly white it's hard to even put it into words. We stopped in Airlie again on our way back home for a lunch of fresh mud crabs. Look up Fish D'Vine!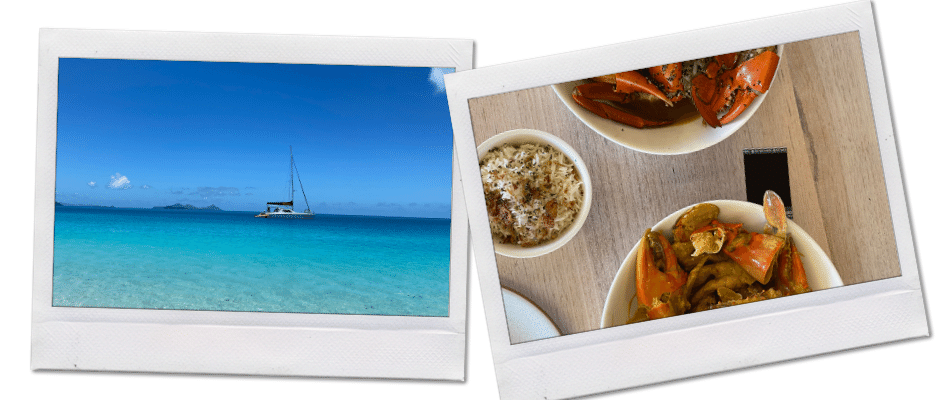 Bowen / The Big Mango
This is more of a rest stop on the way north from Airlie. Home of the Bowen mango (the best mango there is) there are countless roadside farm stalls selling fruit straight from the tree. You can't say you've gone to North Queensland if you haven't stopped for fruit on the side of the highway. Also - stop at the Big Mango for a photo you will simultaneously love and hate.
Innisfail waterfall region
This has to be one of the prettiest places in the world. Everything is green as far as the eye can see. The area surrounding the town of Innisfail is full of countless waterfalls and swimming holes with crystal clear water. The water comes from the mountains and is always sharply cold (very refreshing in the summer). My top picks are Josephine Falls and the Babinda Boulders. My family is from this area so it has a special place in my heart!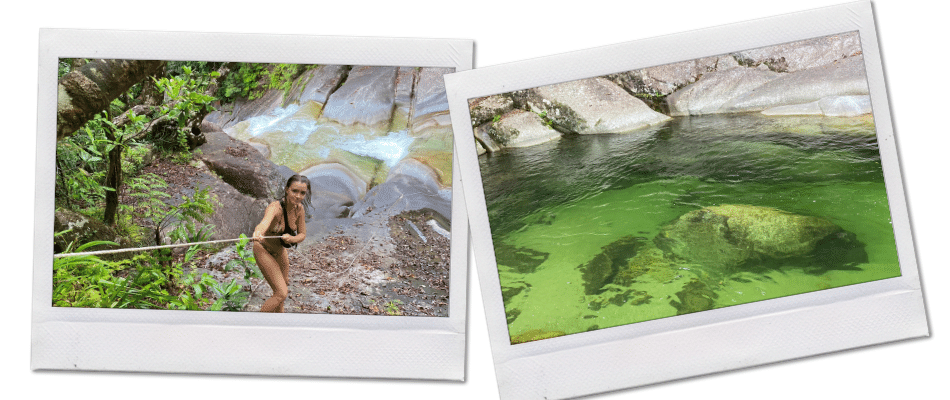 Paronella Park
This is very close to Innisfail, but it deserves its own separate paragraph. Paronella Park, now a tourist attraction, is the grounds and the ruins of a sprawling Spanish castle built in the 1930s. Although now crumbling and completely taken over by nature, it's an immaculate display of wealth and grand vision. It's situated beside its own waterfall and is in the middle of nowhere surrounded by sugar cane farms and tropical forest. To my fellow Lord Of The Rings fans - it's reminiscent of Rivendell.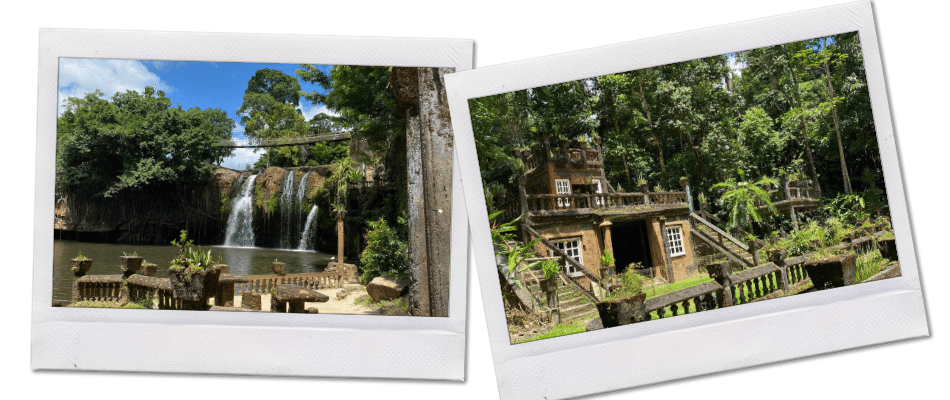 The Daintree
Driving north from Port Douglas, you leave civilization behind in a way. There are no supermarkets or shops and the phone service is basically non-existent. One minute you are driving along a highway surrounded by open cane fields, and the next minute you are winding through a deep rainforest that buzzes with exotic wildlife and humidity. Everything is green, damp and ancient - it's the oldest living rainforest in the world. We stayed in a solar-powered eco-lodge and went on an incredible snorkelling trip where we had the privilege of witnessing the coral spawning (check out Ocean Safari!).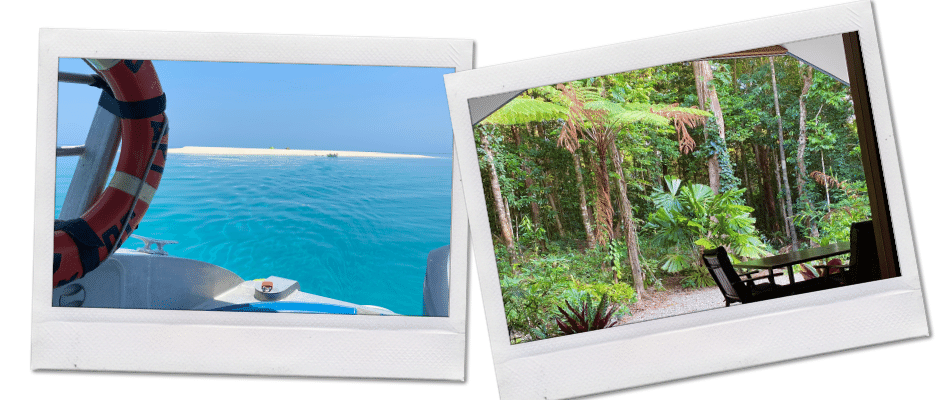 Catch Eves Karydas live and in the flesh at St Kilda's April Sun concert series in April and on her Queensland Tour this May.


FOR MORE BREAKING NEWS CLICK HERE